Container Gardens
Portable Gardens for Any Home or Business

The container garden design team plants, delivers, and maintains stunning container gardens. With our full-service program, enjoy vibrant flowers all summer.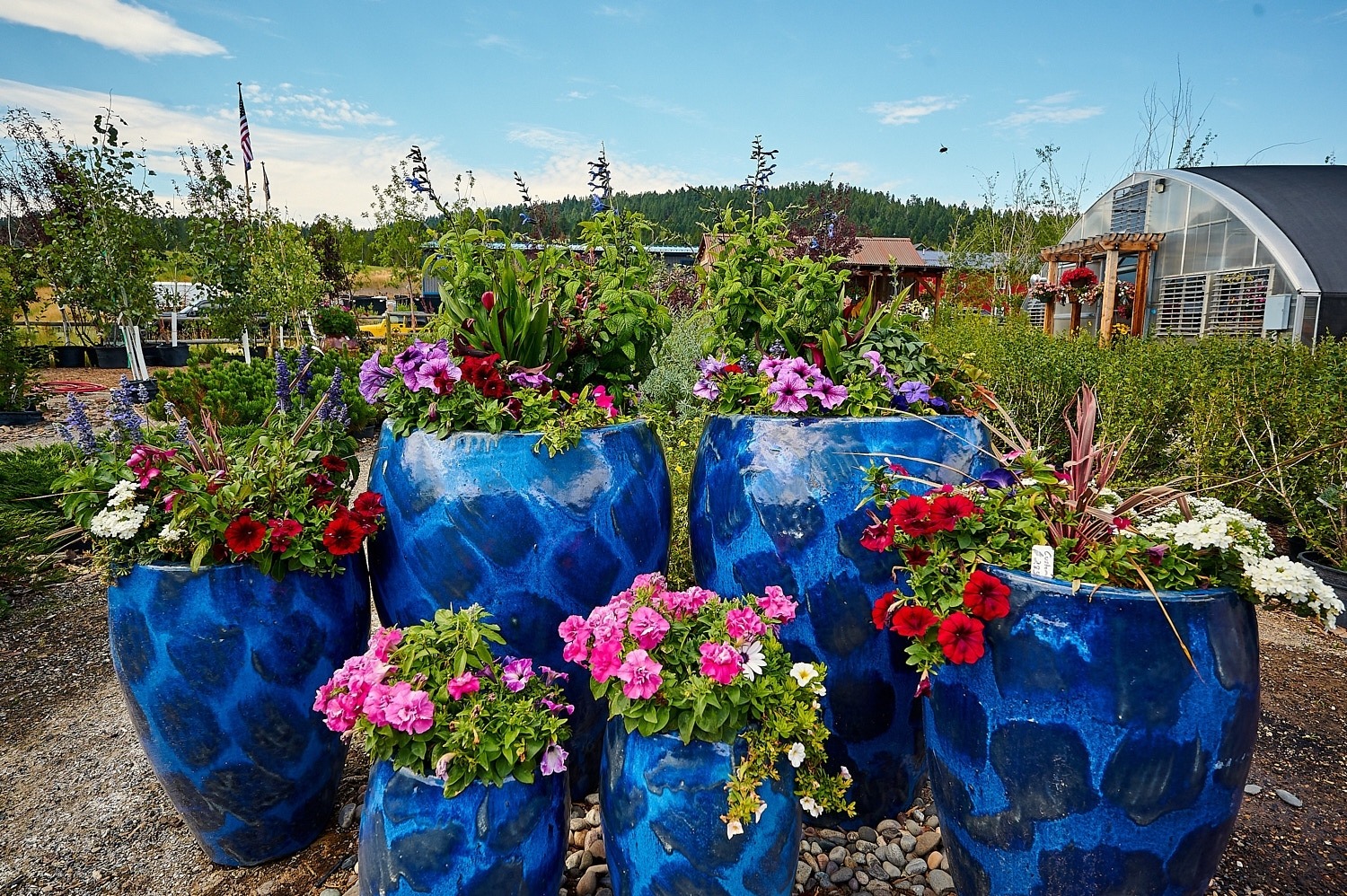 Full-Service Container Gardens

Our Garden Center employees create gardens for our Big Sky customers to purchase and replant for years to come. Purchase container gardens from our Garden Center and schedule pickup or deliveries for decoration on your front porch, pathway, or deck.

Our full-service container garden program runs on the following seasonal schedule:

After you purchase your containers, or we pick up your existing containers, we will store your pots in our greenhouse for the winter

Before storage, your pots are cleaned out and prepped for spring.

We begin planting flowers in your containers in May in our temperature-controlled greenhouse based on what you like/dislike and whether your containers will be in the sun or the shade.

We care for your planted containers until late June – depending on the weather

We will deliver and place your containers at your property by July 4th.

We maintain your containers three days a week until Labor Day. Maintenance includes deadheading flowers, watering, fertilizing, spraying animal deterrents if needed, and replanting flowers where some have died/been eaten.

After Labor Day, we pick up your containers for winter storage.
Container Garden Support
Pre-Planted Container Gardens Ready for Your Home
Purchase lush, vibrant container gardens for your home or business. Our team will plant unique container gardens and then deliver them before July 4th. We will then pick up the containers after Labor Day (weather depending). Unlike the full-service container garden program, our team will only plant, deliver, pick up, and store your container gardens. Check out our full-service option if you would like more assistance caring for your flowers or if you do not live in Big Sky full-time during the summer season.
Stop By Our Garden Center to Browse
If you are unsure about what kind of container garden would suit your property, stop by our garden center and our staff can help you pick the perfect pots! You can also browse our selection of plants and flowers to get inspiration for your container gardens.